School News
School and partners unite for Experiential Learning Week!
Posted on

April 4th, 2019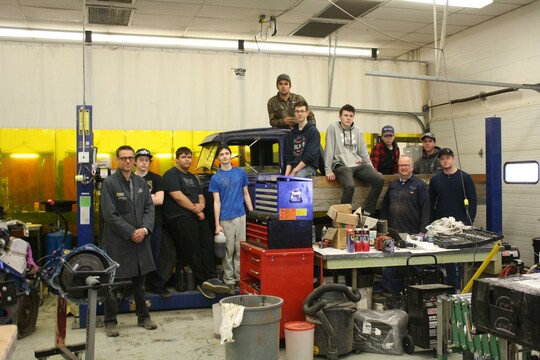 Fox Creek students in Grades 7 to 12 participate in custom designed week of learning with help from division, community and educational partners!
So what exactly is an Experiential Learning Week? Experiential learning refers to hands-on, planned learning experiences in a variety of career interest areas. This collaborative week of learning gives Fox Creek students the opportunity to try something new, explore different career paths and interests, connect with field and industry leaders and get creative in the Maker Lab! 
Students choose their areas of interest from options like Computer Coding, Electrical, Welding, Culinary Arts, Business Entrepreneurship, Automotives and Video Production.
Join us for the Showcase and Celebration on Friday, April 5, 2019 at 1:00 pm at Fox Creek School!
Student learning and projects will be shared at the interactive showcase and gallery walk this Friday!
Special thanks to our partners, including Shell Canada and Northern Lakes College, who have contributed significant funds, time and effort to make this learning opportunity for Fox Creek students happen.