Back to all posts
Posted on
RCMP- K Division Visit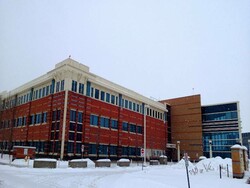 On Oct. 30, High School students from Fox Creek School had the opportunity to visit RCMP Alberta Headquarters - K Division.
Students participated in fitness drills, visited the Dispatch and Real Time Operations Centres, and had the chance to check out the RCMP transportation garage, where RCMP vehicles are outfitted with their special features or fixed up after a collision.
Huge shout of thanks to CST. Dorsey for arranging this amazing opportunity for our students and accompanying the group on their trip.