Back to all posts
Posted on
SCHOOL is OPEN, Thursday, May 25, 2023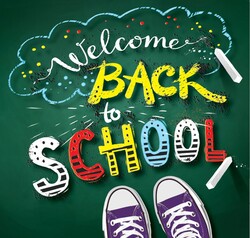 Dear FCS students and families,
We have missed you! Given the recent lifting of the evacuation order for the Town of Fox Creek, the staff is pleased to WELCOME you BACK to school tomorrow morning, THURSDAY, May 25 at the regular start time of 8:30am.
Additionally, considering the amount of school that has been missed, the NGPS Senior Administration has given approval to have Monday, May 29 as a regular school day with students, rather than a Professional Development Day for staff.
In an effort to prevent the Day 1 & Day 2 schedule from being mixed up for the rest of the year, Monday will be a repeat of Friday. The schedule will be as follows:
Thursday, May 25 - Day 2
Friday, May 26 - Day 1
MONDAY, MAY 29 - DAY 1
Tuesday, May 30 - Day 2
Wednesday, May 31 - Day 1
We can't wait to see you Thursday morning!!